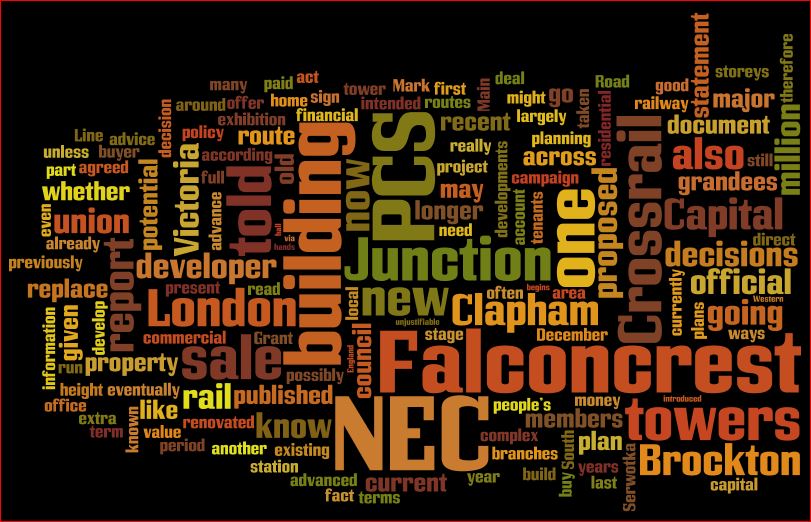 ROUND AND ABOUT
by JUDAS ISCARIOT - IDES OF MARCH 2016
The letters written there, and received there,
Books, cakes, cigarettes in a parish of famine,
And leaks in rainy times with general all-damning.
The crater, and carrying of gas cylinders on two sticks
(Pain past comparison and far past right agony gone)
Strained hopelessly of heart and frame at first fix.
Ivor Gurney who survived the trenches but never mentally recovered from his experience. He spent the last fifteen years of his life in an asylum.
Old Christmas cards and tinsel float amongst the debris in the flooded trenches on the Scottish front while the men fill in interminable storm damage forms following the fearsome storms over the past two months. The rest of us shiver in our frozen dug-outs to plan our retirement packages as there's sod all else to do during the lull in the fighting that has continued for almost a year now.
Though JEREMY CORBYN's victory has transformed the Labour Party it has made little impact on the serried ranks of PCS until now. But the news that MARK SERWOTKA has now joined Labour shows that even the grandees who pose as our leaders are not immune from Corbynmania. On 2nd March our great and glorious leader said:
I have rejoined the Labour party. The reasons are probably obvious, but no less exciting for someone who has been involved in the labour movement all my adult life. Jeremy Corbyn's election as leader has fired the imagination of people new to politics as well as those jaded by it, giving hope to many who had all but given up.
For too long UK politics had been constrained by the dead weight of the consensus between the main parties that cuts are inevitable. Under Jeremy, Labour is showing how neither this nor bullying xenophobia are inevitable responses to the political and economic challenges we face.

In a genuine break from the past, Jeremy is working to transform Labour and the party is beginning to expose the utterly bankrupt idea at the heart of the Tory project that austerity is the cure of its own disease.

He has taken a principled stand against the renewal of the UK's weapons of mass destruction capability that, at a cost of tens of billions of pounds, enables us to kill millions of innocent people and cause untold environmental catastrophe. I was pleased to be able to speak alongside him at a major anti-Trident demonstration in London on Saturday.

Jeremy is the first Labour leader in a generation who unequivocally supports the unions and his opposition to the trade union bill has been crucial. In his first major speech as leader, Jeremy told the TUC conference he fully backed the PCS strike against privatisation at the National Gallery that was nearing its 100th day. This shift from having a leader shuffling in embarrassment over industrial action or, worse, condemning it, was desperately needed.

On too many issues Labour aped the Tories for too long. It set itself apart from people like me - afraid to call itself socialist, even as the inequalities and injustices inherent in capitalism were plain for all to see. I never again want to watch as Labour MPs cheer a Labour prime minister announcing that tens of thousands of civil servants will lose their jobs, while public services are being privatised, lining wealthy shareholders' pockets.

So yes I have been a severe critic of Labour in the past and I was denied a vote in the leadership election because of it. I did say if you judged a government by how it treated its staff, New Labour was the worst civil servants had known. Does that mean I wanted a Tory government? Of course not. I said at the time I had no illusions David Cameron would be better and I have said since that his coalition government was indeed worse.

We have already seen how the corporate media barons - desperate to maintain the status quo - have reacted to Jeremy's success, and this will only intensify. Their response is essentially defeatist, so it is our job to change the political landscape to make it impossible for this to prevail. Jeremy does not just need the support of a couple of hundred Labour MPs, but the kind of social movement he has talked about since first declaring his leadership bid.

Like Jeremy, I want a society where people do not just worry about climate change or the soaring use of foodbanks, or whether Google pays its tax while children go hungry, we want to do something about these things. Jeremy knows this cannot be achieved without winning elections. But it will also require people in our communities and our workplaces campaigning to keep these issues at the top of the political agenda.

I have joined to support Jeremy in transforming the party. And I want as many people as possible to join Labour, and to get involved in the fight against cuts where they live. This is our chance to build a social movement and form a government that can offer hope to the millions of people that deserve so much better than these contemptible Tories.
MAREK's old chums in the ALLIANCE for WANKERS LIBERTY have all signed up for Labour but where does this leave JANICE GODRICH, JOHN McINALLY and all the other grandees who for years have been telling us that Labour was finished and the only way forward was to build a "New Workers' Party" a la their own MILITANT Mark 2 "Socialist Party"?
ANDREW JORDAN, the President of ARTHUR SCARGILL's Socialist Labour Party jumped ship last September along with a number of ASSORTED TROTS from obscure groups too numerous to mention. But the former MENDICANTS have managed to confine the debate within their own dreary circles. Whether they can keep the genie in the bottle for much longer remains to be seen.
Even firebrand MATT WRACK of the FBU has joined the Labour Party.
***********************************************************************************************************************************************************************************************************************************
Though we are actually going to have national elections this year there's little or no enthusiasm for campaigning amongst the rank-and-file one way or another. Left Unity kicked off their campaign on 2nd February with a call to "re-elect a fighting, campaigning leadership" which said:
It is likely the current NEC will be challenged by right wing candidates, who are the discredited "moderate" grouping now re-branded as 4themembers. They want us to return to a do-nothing policy of bowing down in the face of the Government's attacks. They have campaigned in the past for NO votes in industrial action ballots and some of their candidates have argued that we can do nothing to stop the cuts and suggested partnership with a Tory government! Any gains we have won under the most difficult circumstances will be under threat if they ever returned to power.
The right wing are undemocratic and weak. They tried to prevent Mark Serwotka from taking office as General Secretary after he won his first election and spend more time attacking their own union than the employer and the government. Only a Democracy Alliance led NEC is committed to implementing Conference policy and building a campaigning, democratic union. Given the scale of attacks from the Government a strong determined leadership is crucial. It is therefore vital the Democracy Alliance is once again returned to lead the union and defend members' interest.
But the "opposition" to the Big Tent has long ago collapsed. 4TM has no functioning officers, its website has vanished and dupes who took out banker's orders are wondering where the money's going. Bids to form breakaways and encourage mass desertions like RECTUM ended in predictable failure in HMRC while HOWARD FULLER'S pathetic attempt to set up a PROSPECT branch amongst his former lower-caste colleagues never even got off the ground and his few 'converts' are gradually trickling back to PCS as they realise it's a shit deal. Trotsky's Independent Traders aka THE INDEPENDENT LEFT is running a limited slate of its own which actually includes support for independents who are left wing but do not belong to their clique. Good luck with that, then.

In fact, most, if not all, of the chosen sons and daughters on the Democracy Alliance list are likely to be returned unopposed. Left Unity may remind us of the bad old days of RAMSBLADDER when the JOCKOCRACY ruled the roost in CPSA some 20 years ago. But there's little else to boast apart from the direct debit campaign – which to be fair was no mean achievement in the current climate – that foiled the Government's plan to cripple the union by ending the check-off system. It has, after-all, secured the union's independence and staved off the immediate need to sell-off Falconcrest, though plans to sub-let one of the floors is still apparently being looked at (see Falconcrest News).

Financial independence has, of course, dampened the "merger at any price" lobby that one held sway amongst many of the full-timer officers and a considerable number of biggies in the BIG TENT. But the only potential partner is still only UNITE and still only on the draconian terms that were rejected at Conference in 2014. And there's no likelihood of any softening of UNITE's stance in the near future with LEN McCLUSKEY seeking to prolong his tenure for yet another five years.
**********************************************************************************************************************************************************************************************************************************

The famed Scottish-born scientist, Alexander Graham Bell, who invented the telephone but refused to have one in his study once said: "When one door closes, another opens". How true he was. For years Conference has been graced by the presence of JOHN McDONNELL, the London Labour MP who was the voice of our union in the House of Commons for many years. Last December he was made an honorary life chair of the PCS parliamentary group in recognition of many years of support he has given the union as the founder and chair of the PCS Parliamentary Group and also because JOHN, now SHADOW CHANCELLOR and JEREMY CORBYN's right-hand man has much more to attend to these days.
The door has also opened for MICHAEL McCANN, a former member of the JOCKOCRACY, who's been short of a few bob since he lost his parliamentary seat along with all the other Scottish Labour MPs bar one, when the SNP swept the board in the 2015 general election. He's now re-invented himself as the Director of the Israel-Scottish Alliance, so that he can talk about another thing he knows nothing about. Still he won't be short of a few shekels to keep him in the accustomed manner …


His place will now be taken by CHRIS STEPHENS, the SCOTTISH NATIONALIST MP for Glasgow South West. Though this will doubtless please members north of the border STEPHENS is largely unknown to the rest of us. But he does have form. CHRIS was a senior UNISON activist and he is now the secretary of the SNP TRADE UNION GROUP. Look out for his speech at Brighton this year…

***********************************************************************************************************************************************************************************************************************************
FALCONCREST NEWS

The Victoria building (Vauxhall Bridge Road), which is sublet, is to be sold for £5M (a good price) to fund refurbishment at Falconcrest. As we previously explained, there is no interest in the property, particularly now that Crossrail 2 has been given the green light and the whole area is destined to become a vast building site for many years.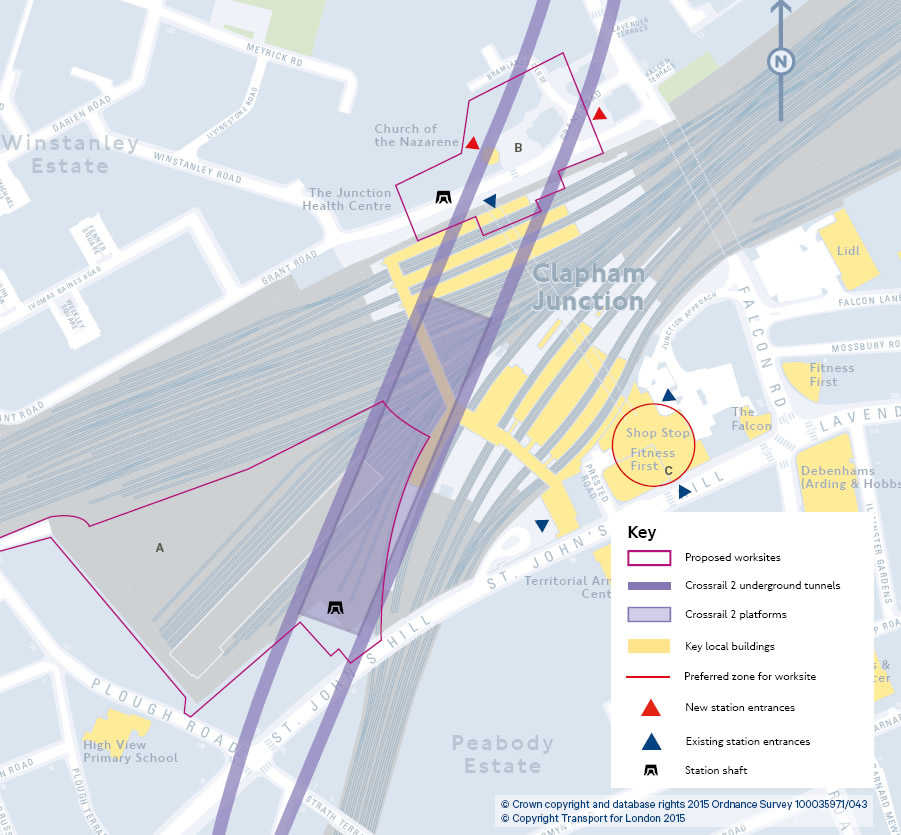 Back to the refurb: the idea is to let out parts of the building to like-minded employers - NAPO has expressed interest. Creating rentable space means the canteen is for the chop and a small kitchen will be provided for staff use on each floor. Sources tell us that the canteen must go because it is losing about £40K a year.

Well, of course it is! When it was set up, it was subsidised to provide a benefit to staff and visitors, mainly PCS reps. Not only that but the staff running it were classed as general messengers rather than canteen staff, as such there were no staff costs. The subsidy was removed and staff costs allocated to the canteen. They still break even on food costs, and it provides good quality meals and snacks. Having to order platters of M&S sarnies for visiting TUC luminaries etc will bite a considerable chunk out of the anticipated saving and not provide them with a hot meal. The inevitable conclusion is that it is a mercenary decision to maximise rentable floor space. Oppose it.

The canteen staff will be offered alternative duties commensurate with their grades.

There is no such uncertainty as a sure thing.
O would some power the giftie gie us to see ourselves as others see us.
Dare to be honest and fear no labour.

Robert Burns
1759 -- 1796
***********************************************************************************************************************************************************************************************************************************