Brighton 2002 Pre-Conference
Round and About Caledonia
by Agent McCavity

Drunkeness and debauchery in SLOANS, a public house of ill-renown in GLASGOW a couple of weeks ago. RAMSBLADDER, having been lured North of the Border under the pretext of addressing a friendly Branch AGM, was instead treated to a surprise farewell beano organised by his few remaining full-timer supporters in PCS Scotland (McCANN and MULDOON).

Under the appropriate banner "GOOD RIDDANCE YA WEE BASTARD", surviving senior members of the JOCKOCRACY like McGOWAN, McINTYRE, McKENDRICK and WELSH, has-beens and never wases like MOFFAT (now a Grade 7 in HR), LEECH and HARKINS, and a London HQ party including the inevitable BOIL and PATTERSON relived CPSA Conferences past by getting completely plastered, singing CELTIC DIRGES and cheering wildly every time BLADDERED or McGOWAN mentioned the election results. BRADLEY & MULDOON reprised their TARTAN TWO RONNIES act, JIM McKAY evoked fond memories of the Good Old Days of quizzes on the QUARTERDECK. Drunken JOCKS beat a path to the Bar while LEECH dredged up memories of the likes of MUFFIN SMIFF and COUNT KOWALSKI, and McCANN droned on and on about ME1st.

By the end, BLADDER was sufficiently tired and emotional to begin publicly threatening not to quit after all - he has of course failed to secure any decent sinecures. Brutally hungover supporters have been wondering ever since if this was just the drink talking...

Notable absentees from the REAMSBOTTOM shindig included HANSON, ALLEN and HICKEY (now viewed as ME1st turncoats by the notoriously paranoid BARRY) and BERNIE WILLIAMS. And while McGOWAN turned up to celebrate his victory, defeated SHO candidates MOIRA CAMPBELL and BUNTER were conspicuous by their absence...

SMOKE FILLED ROOMS
by barrabas

HUGH BRADLEY is 73, and as always insists that this is definitely his Last Ever Conference, in the vain hope of being bought free drink.

Meanwhile, the Burghers of nearby CROYDON have been repaid for their loyalty to NEW LABOUR (against the trend towards the TORIES in London) by the prospect of the elevation to the Mayoralty of COUNCILLOR COLLINS. A Burger of Croydon, the PORTLY PAUL SMITH was elected to sit (which is all he can manage) for WADDON Ward. COUNCILLOR PORTLY is 73 (stone). Oh and AMANDA got back in as well.

Welsh crooner ANDY WILLIAMS, who was on the PCS NEC for about five minutes, will be leaving the Civil Service after a final jolly-up at Conference. He joins turncoats MARTIN JONES and ROB LEECH in the BDA, a pretentious professional association for dentists with sumptous offices in the WEST END. The oafish TAFFY will however be consigned to CARDIFF and not allowed into London without his passport. His new employers, who required his services weeks ago, think he's on a long-booked holiday, which is not far wrong, but unless we receive the customary donation by the end of the week we'll be printing the name of ANDY's new line manager for his former WELSH OFFICE comrades to write to with the real reason for his messing them around.

KALI MOUNTFORD MP (ex CPSA DE SEC) has once again been in the news for all the wrong reasons. Regular readers will recall how, in her first term of office as Hon Member for Colne Valley, KYLIE suffered a reprimand and 5 days suspension from Parliament for leaking SOCIAL SECURITY SELECT COMMITTEE papers to DON TOUHIG MP, in breach of priviledge, then lying about it to the House and blaming the lapse of truth on her "illness"; this time, our heroine was among the LABOUR MPs absent (on the sick; quelle surprise) from the TREASURY SELECT COMMITTEE allowing the TORIES to knock back the first socialist tax rise in a quarter of a century!

KYLIE's health has long given cause for concern, and old CPSA DE SEC lags recall how the great woman was incapable of work or union duties for over a year due to ME, yet bravely clung to her SEC seat. How she copes with the more onerous duties of an MP is a matter of continuing astonishment. As of course is how she ever got selected in the first place - we can only assume that NEW LABOUR took a surprisingly forgiving view of her record of voting "NO PENALTY" for TROTS found guilty of EMBEZZLING UNION FUNDS, since we are certain that KYLIE would not have have hidden this vital part of her CV, would she?

The Home Office GEC met recently (their 4th meeting this year) to discuss last years pay yet again. They decided to resurrect the campaign and ballot for action. They also decided to discuss a motion of no confidence in the FTOs TED ELSEY and JEREMY GAUTRY, who told them they couldn't and so did the President. The FTOs promptly walked out of the meeting, only to be approached later to ask if they were willing to alter the minutes of the meeting to reflect their presence. A long meeting then took place between the FTOs and Serwotka. Expect the HO GEC to become downgraded to a co-ordinating committee. Watch this space.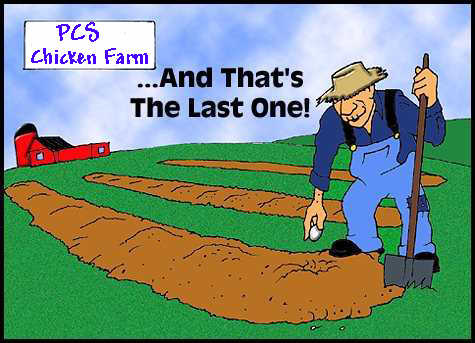 Word reaches me that the Moderati didn't check their mailing list for accuracy: relatives of dead members were not amused to find the Yellow Peril landing on the doormats of the deceased. (But perhaps they were counting on the dead constituency for votes).

JOE COX has resurfaced in the CSA in Newcastle. He has lost weight and now only weighs in at around 20 stone. Still a taxi driver he now co-owns a firm in BLYTH Northumberland. A leading FREEMASON in Cramlington, his home town, JOE LE TAXI recently flooded the Longbenton site with leaflets extolling the likes of MOIRA CAMPBELL who apparently he has a crush on! One can only hope they do not produce offspring. The leaflet drop nearly resulted in some hapless messengers being disciplined as they had been under the impression that the leaflets were official literature.

Still oop North, a civil servant who bared all during a Royal visit to Newcastle has been ordered to keep his distance from THE QUEEN when she completes her visit to the North East. BRYNN RICHARD REED, who works in the Pensions Department of the DSS on Tyneside, has appeared before North Tyneside Magistrates.
The 27-year-old has been charged with outraging public decency following his streak in front of the Queen
and Duke of Edinburgh when they visited St Mary's Cathedral. Magistrates were told that the offence will have to be heard at Newcastle Crown Court. Reed of Stormont Street, North Shields, did not enter a plea when he appeared before the court. Neil Pallister, prosecuting, asked the court for a two-week adjournment and for Reed to be released on conditional bail.

The conditions imposed were one of residence and one that he did not go within 200 yards of the Queen,
who is visiting County Durham.