THURSDAY 9th JUNE 2005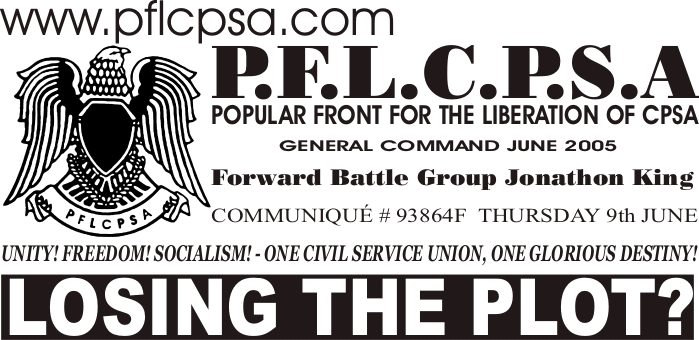 Round & About
By Judas Iscariot
Some 45-odd Revenue enforcers and NEC wannabees turned up at the King's Hotel for the Monkfest last night including old chums GRAHAM STEEL, WILLIE SAMUEL and JOHN MOFFAT. MOFFAT, a past BL'84 CPSA presidential candidate turned high-caste in the Scottish Prison Service was so keen that he cancelled someone else's leave to allow him to come to Brighton .


The proceedings consisted largely of a pep-talk by JAKE WILDE backed up by LES PRIESTLEY and MOIRA CAMPBELL aimed at kick-starting the new faction with a programme oddly dubbed the "Five Year Plan". Though satisfaction was expressed at LUNITY'S set-backs in the Revenue and the Home Office there was a frisson of unease at the MAD MONK'S failure to unseat Mr BEAN and the fact that TED EUERS has decided to spend more time with his family. All agreed that 4theMembers needed to broaden its basis of support but there was an equally large consensus that there would be no truck with STUART CURRIE'S rump National Moderate Group. CURRIE'S last offer to bury the hatchet, conveyed by JIM HANSON, was dismissed out of hand some months ago. And while individual Moderati loyalists could apply to join there was no question of any deal with the NMG that is seen as simply a one-man band.

The main target area is clearly the PCS Democrats who totter under the umbrella of LEFT UNITY. LORD UNDY'S jackboots have been filled by EDDIE IZZARD look-alike, STEVE COMER who may jump ship before he's pushed by LU critics who think he's utterly useless. The bad blood between LES and UNDY meant that rapprochement with the MAD MONK was out of the question in the past. The withdrawal of UNDY and SARAH JONES from active union politics and the imminent departure of BOB BOWMAN to Australia has now removed all serious obstacles to more than an understanding between the two right-wing factions. COMER and WILDE have talked this week. DAMIAN CARR'S little group is easily bought. Nevertheless nothing will happen until after the new HMRC group elections in six months time.

Though the JAKE crowd were crowing at LU's discomfort in the Home Office the situation there is quite complex in a section where there is no electoral understanding between LU and the "Democrats". The Underlings broadly held their position against a challenge from LU. John Ferrett was re-elected Group President easily beating his LU opponent.


It is easy to see why LUNITY were thrashed. They conspired with Billy No-Mates JEREMY GAUTREY, the HO full-timer, to impose a new constitution on a Group which has a huge democratic deficit and it clearly does not work despite the clean bill of health given it at the end of its first year by Ferrett and his cronies.

The new constitution was supposed to inspire members throughout the Home Office to become activists and involve themselves in PCS work but has failed miserably with many of the new branches existing in name only. The odious ISU "staff association" has benefited greatly from the disarray instead of being driven into the background as intended though this may also be in part due to the growth of the BNP in some parts of the country.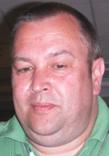 Meanwhile back at the Centre the mystery of the ruck with CURRIE in the Argyle House canteen that GARY FEGAN denies any part in deepens but the local betting is as follows: EVENS -- Jim Christie ( Edinburgh DWP Branch Secretary) 10/1 – J G Maclean (local Freemason) 400/1 – Barry Reamsbottom (CPSA has-been) JOHN WARD, BUNTER'S representative on Earth, has been glumly creeping around Conference gathering information and doing little to hide his disappointment at the absence of his master who told him two weeks ago that he'd join him in Brighton for most of the week. WARD also knows that his services will soon be surplus to requirements.

FAT BOY SLIM left the Labour Party in high dudgeon last year when he realised the extent of the cuts proposed in the civil service. He has now joined the LIBERAL DEMOCRATS – who want to make twice as many. But CURRIE'S ambitions are as boundless as his girth. He hankers after a Scottish parliamentary seat or a place in the Strasbourg assembly on the LIB/DEM ticket and no doubt marrying into money will help. Incidentally, the best man at his wedding is going to be PAUL SMITH, a man of similar proportions.

News From The Smoke Free Rooms
By Amhibalus

Veteran Socialist Wanker vendor JOEL HIRSCH (57) of the Passport Office, who after being a delegate in CPSA/PCS for over two decades made his maiden speech at Conference last year calling for an all-out general strike, has now sunk to new depths. Management has nominated him for the much sought-after "celebrating success" award usually reserved for up-and-coming low-caste toadies. JOEL, who dyes his hair grey, is taking the principled stand and will turn down the paltry award of £100.

Our new friend PETER HEINRICH, definitely not be confused with his namesake, our old Nazi chum of the 1970s, who was also called PETER HEINRICH, has gone to work at FALCONCREST as a training rep. Congratulations!

TONY REAY'S behaviour in the hall has been too much even for CHARLIE McDONALD. His long, rambling and incoherent speech on the AA's in London embarrassed his CARCASE comrades who believe it cost them a lot of branch votes. At the last DWP regional meeting CHARLIE pulled him up for shouting at PHIL PARDOE (SWP) and some non-aligned reps. He's clearly suffering from stress and in need of counselling.

On the second homes for full-timers front we are now reliably informed that FRANK CAMPBELL'S villa is just outside Seville .

MICKEY DUGGAN, the south London bruiser, has the use of his in-laws mansion in Catalonia , Spain . Likewise RAY ALDERSON, who has the use of his wife's villa on the Costa del Sol bought when CHRIS KIRK was National Treasurer of CPSA and rolling in it. CHRIS incidentally popped down yesterday to do a stint on the civil service old codgers' association stall in the downstairs foyer and keep an eye on RAY, who has a thirst equal to COLONEL HARDING.

Talking about money, RICHARDSON won £50 at the Brighton dogs Tuesday night. There he bumped into a not so lucky STEVE CAWKWELL, well the worse for wear and muttering "where are the horses?" Brighton races start today. CORKY was also sporting a large gash across his forehead, doubtless obtained when he stumbled into the gutter earlier in the evening though he claims it happened when he fell from his bicycle, his habitual explanation. CORKY believes that his wound is some sort of fashion accessory and has been going round asking whether he now looks a bit like CLINT EASTWOOD.

Finally an EVE'S DROPPING "I hope you didn't indulge in a Conference shag. I did 29 years ago and I still haven't got rid of her". - Ray Alderson to new delegate

Business News

PCS 2005 – Annual Report enthusiastically endorsed at Annual General Meeting

Forwards not Backwards


A radical restructuring plan for the Corporation has been approved by shareholders at the PCS Annual General Meeting at the Old Conference Centre at Brighton this week. Some shareholders led by Mr Roderick Bacon had opposed the plan, arguing it would seriously erode the existing pension provision but CEO Mr Marek Serwotka claimed that the Management plan could not be construed as in any way detrimental to the interests of the shareholder or employee.

The Asian tsunami, the continuing unrest in Iraq and the instability of the Euro following the French rejection of the European Constitution had unsettled the market for PCS plc. Nevertheless the business had performed well in the personal services industry and was continuing to trade up in the new financial year.

Mr Serwotka's contract was extended for a further a further five years in recognition of his success to date and there was little change in the composition of the Board. However Moderati stock had plummeted over the last financial year and it will be wound up within the next 18 months. Mr McKendrick has been appointed to oversee the closure of its last two branches.

LUNITY sales remain steady retaining their position as the flagship of the group. The Planet Caucus chain recorded healthy profits and the new 4theMembers clothes range has already captured five per cent of the High Street market. But there were no grounds for complacency.

Presenting the Annual Report Mr Serwotka stressed that radical steps had to be taken if PCS was to retain its place in the global public sector market. The current archaic open-ended pension provision had to be restructured to reflect the reality of the global market. The Company's reforms secured the future for the overwhelming majority of existing staff and the generations to come, he said. This was inexorably linked to the need to shed surplus capacity in human resources and the search for further opportunities to outsource non-essential work to other parts of the globe.

Though 100,000 jobs would have to go in the next three years Mr Serwotka assured shareholders that this would be achieved through natural wastage and compulsory redundancies. A leaner, tougher and aggressive PCS would emerge capable of meeting the challenges of the 21 st Century.

Mr Ralph Groves (Motor Sales) retired last December. Mr John McCreadie, who has held many positions in PCS plc and its predecessor CPSA, the last as personal secretary to the CEO, retires after the AGM. Mr Raymond Alderson, one of the company's long-standing regional managers, announced his pending retirement on Monday and he will be leaving when his contract expires in March 2006.

Mrs Doreen Purvis was presented with a Gold Watch for a life-time of work in the Newcastle Knitting Patterns Dept and Mr Frank Pemberton received a gold badge for his 25 years of service.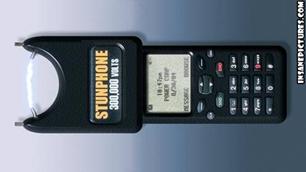 The Fundamentals
Southern Conference Baptists
Romans 13:1-2 states, "Let every soul be subject unto the higher powers. For there is NO power but of God: the powers that be are ordained of God. Whosoever therefore resisteth the power, resisteth the ordinance of God: and they that resist shall receive to themselves damnation!" Conference Baptist Pastors are God's authority in Conference and on Earth.
This is obvious even to the half-witted homosexual man who would rather play Jack-Be-Nimble in the flower beds of this sordid town than come to terms with God Almighty. We make no bones about it. If you are a member of our church, or if you are an unsaved stranger, passing in the coffee bar. If you encounter one of our pastors, he immediately becomes your authority, according to scripture. Conference pastors can tell you the moral temperature of the membership at the drop of a hat. They can bring down the wrath of God, or turn up the heat of Hell with a simple prayer or rebuke. They are men to be loved, and feared. They are the manifestation of God's Authority. Tangle with a pastor.. tangle with The Lord!
With that in mind, here is our guidance for today's motions.
EM 16 – Public Sector Campaign on Pensions - Oppose
If a Coalition of the Unsaved is the answer, it must have been a very stupid question! The motion waffles on about alleged correlations between income and status on the one hand and life expectancy and general health on the other. The mere quantity of Life is not what counts. It's the quality. Have you done what it takes to be Saved? Or not . "And again I say unto you: it is easier for a camel to go through the eye of a needle than for a Rich Man to enter into the Kingdom of Heaven " (Matthew 19:24 )
A79 – Return to National Pay Bargaining – Oppose
See above
A80 – Increased London Weighting – Oppose
Nauseating scrabbling at the trough.
A87 – Training for Personal Cases – Support
Personal case work is a perfect opportunity to bring the vulnerable Unsaved soul into the Light of our Lord – but it is not a trivial task and takes years of Training to become an effective Pastor. This is exactly the kind of thing membership tithes should be paying for.
A89 – No Obligation to Defend the Crosser of Picket Lines – Support
Possibly the most enlightened motion on this week's agenda. When you've tried and failed to Lead them to The Lord, and they reject our open arms, it is not our Christian duty to continue banging our head against their wall. God has given them the free will to make their own moral decisions. Should those moral judgements descend on Satan's side, and should they subsequently cry out to us for help, without first repenting, then, as the good book says, "Seize all the ringleaders and execute them before the LORD in broad daylight, so his fierce anger will turn away from the people of Israel." ( Numbers 25:1-9 NLT) - or as we prefer: make 'em learn - let 'em burn.
PFLCPSA NEWS
Certain agents are using our secret channels of communications without giving Bronk time (on average 39 rings) to remember where he left his mobile, and how to answer a call. Discordians, Discipline please!
Seven T-shirts in stock in a variety of sizes, white, blue or black. Should suit all skin tones. Last opportunity to place orders for tomorrow's batch. A sartorial bargain at 12 quid. Get 'em while they're 'ot. They're lovely.
Remember: You don't need any excuse to give us MONEY.
Final debriefing in the OLD SHIT at 10 pm every evening. Money?
The Lord shall smite thee in the knees and in the legs, with a sore botch that cannot be healed, from the sole of thy foot unto the top of thy head
Deuteronomy 28.35 (King James Original)
Max Born won the Nobel Prize for Physics in 1954 following his groundbreaking work which gave us "Quantum Mechanics". But you probably know more about his grand daughter, the singer, Olivia Newton John.