ROUND AND ABOUT
BY JUDAS IASCARIOT - EARLY JUNE 2007
Conference is over and the holiday season begins. The leave rosters have been posted and the usual postcards are now appearing on the walls of our dugouts as the talk turns to sun-kissed beaches and drunken excess while we politely gaze at the embarrassing snaps and mobile shots thrust eagerly in our faces. But the veterans returning from briefings at Chateau Falconcrest are preparing for another Big Push in September while the faction bosses try to analyse the results of the May elections.
In the Big Tent the grandees are pleased at having trounced 4TM again but there is concern at the very low turn-out. There's also demoralisation within the ranks of the former Mendicants who witnessed the complete collapse of their "Solidarity" and "Scottish Socialist Party" blocks in the Scottish parliamentary elections. But the biggest crisis is naturally within 4TM which has nothing to show after a year of fierce and sectarian campaigning.
LEE ROCK will be attempting to relaunch TROTSKY'S INDEPENDENT TRADERS aka The Independent Left in er...September. His acolytes obviously need a 4 month break after their recent total annihilation in the elections so that their social workers can arrange counselling. Rehab of lost souls is the province of the GRANDEE'S Chief Inquisitor BIG MAC who has a list of possible supplicants who could conditionally be allowed back into the BIG TENT. The list isn't very long and mainly consists of ROD BACON.
JAKE WILDE has had enough and he's told everyone he will not stand for president in 2008. He's said that before but this time WILDE says he means it and the hunt for a new sacrificial lamb has started. 4TM insiders say JOHN MOFFAT is going to be offered the poisoned chalice as he's used to losing - he was the CPSA BL'84 perennial loser when he was still a lowly clerk. Now he's a high caste but he's just as boring and uninspiring as he was 20 years ago - just the right sort to be the 4TM front-runner.
Meanwhile back in Sleepy Valley aka the DH Group as battle-lines are being drawn following an objection to the elections and the conduct of Group Assistant Secretary STEVE NORTON from another non-entity called IAN PARK (DH London). PARKY, who incidentally, who is recovering from a second heart attack that had nothing to do with the elections or NORTON argues that:
1. The present Group Assistant Secretary (Steve Norton) took a week off when the ballot papers were due to go out and then by a remarkable coincidence ballot papers being sent out are delayed by a week leaving less time for members to vote but also affecting my campaign as I had travelled to both Leeds and North Fylde to meet members and leaflet the week papers were due to go out at my own expense.
2. My Election Statement was altered - removing all paragraphs - making it look unprofessional and which without any doubt has cost me votes.
3. Just why were Leeds Branch members advised to vote for Steve Norton is it because they were misinformed about me by their BEC - if they had stuck to he was nominated at their AGM would have been acceptable but no some members of the BEC had to misinform and members of the BEC were I believe also misinformed.
4. Why did Steve Norton's supporters think they could e-mail members with a copy of Steve's poster- surely an ex-Branch Chair (Matt O'Dwyer) and the Senior Negotiator of DH DTUS (Bob Porter) would know better?
5. To my knowledge, to date, my request to use the London Branch database as e-mailed to yourself, Mike Duggan, Martin Boyle, Mark Serwotka and Quentin Hogg has not received an answer. The original request was sent before the election ballot started. I am also unsure if you or Martin Boyle ever got back to me about contacting Leeds members with my personal message (My work e-mail was last checked on Monday 7th of May).
6. Why weren't DH Group and Branches within informed by HQ that Mike Duggan was no longer involved with DH and this role was now being carried out by Martin Boyle?
7. Does it really take more than 4 weeks to get back to someone wishing to follow the election regulations about use of members names/addresses. Did PCS solicitors ever get back to you or Martin Boyle?
At the end of the day after the other London candidates supporters used members details I or my supporters could have done the same but I ensured that everything I did and my supporters did would be above reproach.
Knowing the history of Mark Serwotka getting elected to his present position and the subsequent legal battle afterwards it is obvious why having read the election regulations I requested to use the information already at hand to my supporters and myself before the ballot started.
It would seem that it is my following these very regulations put in place to protect members which was a contributing factor to me losing this election as well as things outside of my control. It is also unfortunate that candidates can only complain after the election result is announced in regard to the matter of using membership data.
And believe it or not, the CPSA lives again in the West Country, at least in the form of the "Cornwall Public Services Alliance" - the brainchild of the previously unheard of Negotiations Officer DAVID MILLAR and conceived in the living room of HMRC's rising star TRUDY WINTERBOTTOM.
MILLAR was helped along by his membership of the old high-caste NUCPS SECRET LEFT and his later Honorary Membership of the JOCKOCRACY. The relaunch publicity for "CPSA", which seemed to consist of lots of photos of MENEAR wearing a kilt, initially excited STUART CURRIE who hoped it might revive the flagging fortunes of his largely detested MODERATI Group.
CURRIE had further setbacks when he learnt that the fortunes of the right-wing in the region depended almost solely upon the incompetence of JEREMY D'LEMOS and GURMIT KANG who both failed to appear for picket line duties on 1 st May.
Curiously enough Cllr BUNTER, the newly elected Liberal Democrat councillor for Preston, Seton and Gosford ward in East Lothian has never openly made overtures his LIB DEM comrade Cllr STEVE "Pudding Head" COMER, a pillar of the PCS Democrats inside the Grandees Big Tent.
COMER joined the LIB/Dems when he was 18 and he's been leader of the group on Bristol City council for yonks unlike BUNTER, who only defected from Scottish Labour to the LIB/DEMs a few years ago when he correctly saw which way the wind was blowing north of the border.
But PUDDING HEAD has an ego that matches his girth as can be measured by his Wikipedia entry that he largely wrote himself and he's got lots of enemies in his home town including the half-mad anarchist who runs the Bristol Blogger website.
Until the last local elections COMER was an Executive Member and sitting on the "cabinet" that takes decisions about Bristol city. That all ended in May. The Lib/Dems lost control of the council and now Labour is back in the saddle, propped up by Tory votes. COMER has been left without a position of any importance whatsoever and he's now running to HMRC Management in a bid to avoid being given any proper work to do.
Meanwhile the CORNISH position was strengthened by the appearance of PETE COGBILL at the SOUTH WEST REGIONAL COMMITTEE, as the new DWP COMMISSAR for the region following the self-imposed exile of Carcasite PAULA WALSH, another former "friend" of Mr PUNCH.
Ad calamitatem quilibet rumor valet
Every rumour is believed against the unfortunate .
Publilius Syrus
(1 st century BC)
---
ENGLISH FOOTBALL MANAGERS TO IMPORT FOREIGN ADVERBS
BY ARBUTHNOT PEDANT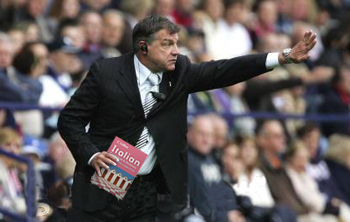 The premier league is bracing itself for a new flood of overseas imports after FIFA agreed to the free transfer of foreign abverbs.
A football agent explained: 'There is a massive shortage of adverbs in the English game, as they all seem to go off to poncy sports like cricket and tennis. In football English words have always performed nice and bright and I think they done great up to now, even if it's been a big ask to play adjectives and nouns out of position.'
Newcastle manager Sam Allardyce, who has already made a number of signings from Paris Saint Germain, said: 'We have waited 'nerveusement' to see how the new boys would fit in. At the start, when they was tackled from behind by a big English preposition they tended to react a bit 'furioso'. However once they got going they fitted in 'bene' and played very 'atemberaubend' compared to the English lads who also done great. I mean done 'buono.'
English players meanwhile are attempting to improve their grasp of continental languages. After a season of Italian lessons, many of them have already mastered the word 'pizza'.