THE STREATHAM STRIKER No. 7

HOW MANY MORE TIMES?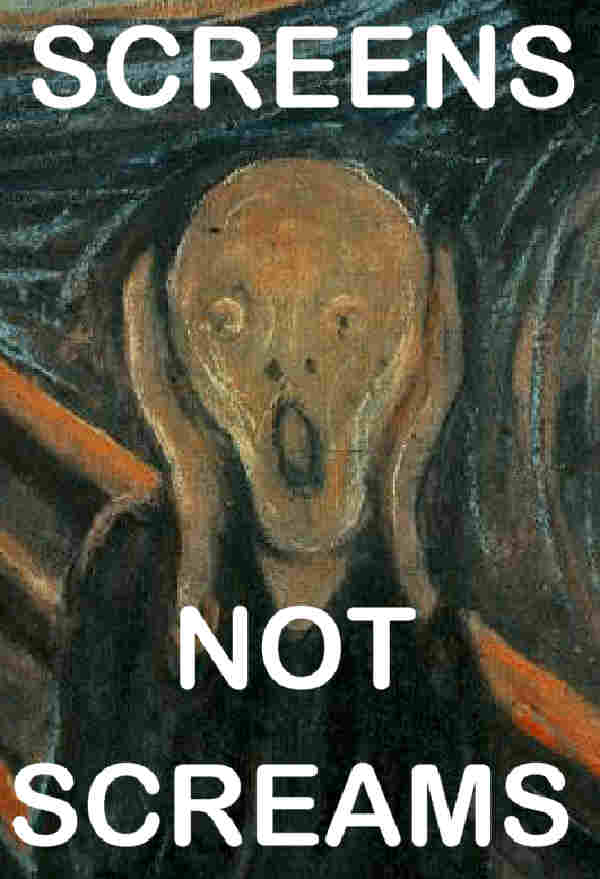 A customer who is known to be potentially violent entered Croydon Jobcentre last Thursday (11th October), approached the New Deal section and claimed he was owed £15.
On being told he was not owed money he tried to throw a computer VDU at staff. He couldn't because the cabling was too tight.
He tried again with 2 other terminals with similar results, so he smashed them on the floor while terrified staff cowered in a corner.
He then went downstairs, smashed a window and another couple of VDUs before running off.
The customer was pursued by a security guard who later suffered an angina attack and was taken to hospital.
There is no doubt that much of the incident could have been avoided had there been a screened initial reception.
It is comforting to know that at the Streatham Jobcentre Plus pathfinder office, any attacks on staff can be captured on 33 cameras from a variety of different angles.
Can someone (Leigh Lewis) please explain the purpose of these 33 silent witnesses - does their presence deter desperate people who might think twice about causing mayhem if they thought they were being watched? If that were the case robbery, in particular violent or street robbery would be a thing of the past.
Security cameras have nothing to do with your physical security and everything to do with cost cutting. It is unlikely that anyone will be employed to watch the monitors, only to change the tapes every day: there are far too many to be watched by one person alone.
If Jobcentre Plus offices were designed properly, as management still insist is the case, they would surely have been designed without "blind areas" requiring such extensive CCTV coverage.
Additionally, if you were a customer, wouldn't having 33 cameras pointed at you make you feel just a little bit uneasy? Is this part of the new "welcoming" ethos?
MORE PICKET LINE PICS

THE STREATHAM PICKET


SUPPORTERS AT STREATHAM

WHILE AT BALHAM....

....A BILLBOARD MAKES AN APPOSITE STATEMENT

STRIKERS AT THE WEEKLY MEETING
The National Disputes Committee met on Thursday 18th to discuss progress made at talks with Leigh Lewis on the Wednesday. Their decision was to recommend acceptance of a draft agreement.
This recommendation was put to the ational Executive Council meeting today (Friday).
Martin Maguire was allowed to address the NEC for 5 minutes on the strikers concerns, and the NEC were lobbied beforehand by over 150 strikers. The lobby adopted a responsible and polite attitude, as have our pickets throughout the dispute so far.
The National Executive Council deliberated at great length and it was finally decided by 18 votes to 13 votes to overturn the recommendations of the NDC.
That means that the strike not only continues, but escalates from Monday 22nd - Pathfinder go live day. Don't forget to turn up at the picket to show your support!
Overtime at incredible rates has been offered at Balham, so we will be mounting a picket on SATURDAYS and SUNDAYS until further notice.
We at the Strike Centre look forward to seeing you on the picket lines and at next week's meeting.
Weekly meetings for our strikers have been arranged. These are an opportunity to find out the latest news, to meet the strike centre team, and to ask any questions you have. They are also an opportunity to meet and keep in touch with workmates who are also on strike.
The next meeting will be on FRIDAY 26th OCTOBER
from 11.30 - 12.30 (room 4.4)
PCS HQ, 160 Falcon Road, Clapham Junction, London SW] 1 2LN
---