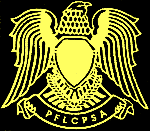 THE POPULAR FRONT FOR THE LIBERATION OF CPSA
FIGHTING ON IN OUR 41st YEAR
FREEDOM! UNITY! SOCIALISM!
ONE CIVIL SERVICE UNION,
ONE GLORIOUS DESTINY!
REVOLUTION UNTIL VICTORY!
WHO WE ARE, WHAT WE DO
The Popular Front for the Liberation of the CPSA has been in existence for over 40 years, but evidence is only available for the last 36. Prior to that, for security purposes, jotted messages had to be eaten, often before being read. The PFL is a democratic and open organisation which supports no political faction within PCS and its predecessors but fights to expose manoeuvering and hypocrisy wherever they occur and from whichever clique.
We also keep a close eye on how the members subs are (mis)spent. We fight for the following list of demands. Note that some of our original demands have been met in whole or in part.
Replacement of the NEC with a Revolutionary Command Council
The abolition of all forms of balloting and its replacement with the Popular Will of the Masses
Conference to be held in a town beginning with "B" (transitional demand met in full)
Annual Delegate Conference to be held in Beirut, Baghdad or Basra
One Civil Service Union (partially met)
Full support for the Islamic Left
Return the Albanian gold (met)
End the stranglehold of the Catholic Action group (partially met)
Replace Whitleyism with armed struggle
No alcohol to be consumed while Conference is in session, or at all (fully met at Brighton Conference Centre)

A rare photo of the A Team 1996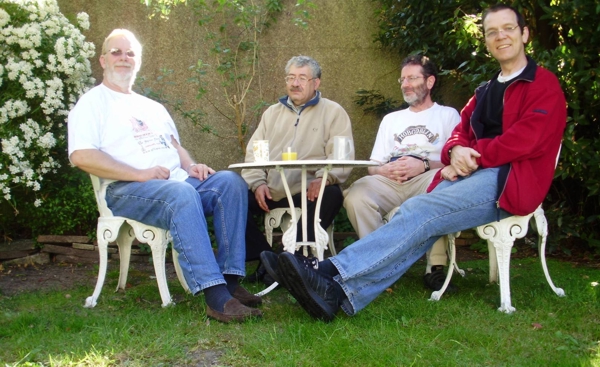 An even rarer picture of the A Team 2010 - hands in the same positions.
Spooky. Didn't notice that until the pic was uploaded.