PATHFINDER NEWS
OBITUARY pt1: PATHFINDER NEWS 09/11/03
LATEST UPDATE 11th APRIL 2002 - End of Dispute
Job centres disappoint MPs (Financial Times 20/03/02)
An "implementation gap" exists between the aims of new-style job centres and delivery, a committee of MPs reported today. The Work and Pensions Committee said it had been hard to translate the goals of the new offices into reality.
The employment effects of the so-called Jobcentre Plus offices have been disappointing, said the MPs. "There is a danger that the sheer scale of internal organisational change will dominate the management agenda." Said the report. "Jobcentre Plus will not succeed unless, at its core, lies the creation of a new culture where all benefit claimants of working age have the support and encouragement to move towards independence and work."
The Government yesterday set "radical" targets for the centres to help lone parents, the disabled and people in disadvantaged areas of the country to find work.
Press Association
Woman stabbed to death at Slough Benefit Office 15th February
Woman stabbed to death in benefits office queue
A murder investigation has been launched after a woman was stabbed to death in a benefits office.
The 25-year-old woman was killed while queuing for her benefit money in a Department of Social Security office in Slough, Berkshire.
Staff at the office in Yewtree Road, Upton, called 999 shortly after noon and the victim was taken to the nearby Wexham Park Hospital.
The victim, who is from Windsor, was pronounced dead at 12.40pm, a police spokesman said.
"Police are searching the area to find the offender who fled the scene on foot," he added.
The incident follows a series of strikes by members of the Public and Commercial Services Union to protest against the removal of security screens from new-style job centres.
The union's general secretary Mark Serwotka said staff at the Slough office were "extremely traumatised" by the incident.
"This is exactly the kind of incident we want to insure staff and public are protected from if screens are removed."
Story filed: 16:27 Friday 15th February 2002
Well Mr Darling - wanna put that "in context" for us?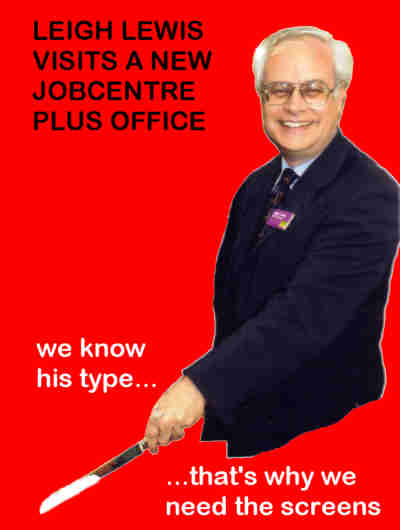 ---
13th February 2002 - transcript of Radio Scotland interview with Darling (29/01/02), letter to Mark from Darling's office boy (07/02/02), Moderate faction's doomed motion to the NEC (12/02/02). See links below.
---

HISTORY OF THE DISPUTE
The Pathfinder strike involves over 2000 Benefits Agency (BA) and Employment Services (ES) PCS members. It started in the Streatham and Brent areas of London, striking against the imposition of unsafe working practices - principally the removal of security screens.
The rest of the 57 Pathfinder offices joined the strike on 22nd October, the same date that management designated that the Pathfinder offices "go live". In addition, members at the Benefit Centre at Makerfield (where benefit processing work is done), have been asked to do the work of the strikers, refused to scab, have been balloted and voted by 6 - 1 on an 85% turnout to take action. Their management has now told them that they cannot print or distribute union circulars or use the public address system on site, which shows more than a streak of childishness. Makerfield unions have been forced to set up a website in order to keep their members informed - http://www.geocities.com/pcs_makerfield, and as of 26th November they are on strike with a 99% turnout. Fulham and Cricklewood have already been balloted on the same matter and the result of those ballots has also been massively in favour of taking action.
The strike is set to escalate - unless senior management stops being bloody stupid and agrees that providing security screens (shouldn't have to have them, but we do - some of the "customers" are psycopaths) in offices delivering benefit or benefit decisions is a sensible idea and having a knife stuck in your head isn't.
The current national ballot of BA and ES was scrapped due to mailing difficulties and a new ballot was ordered for 21st November closing on 4th December (see result above). The GEC will meet on that date, and the NEC a day later.
The strikers want to talk about proper risk assessment - management response has been to close Streatham BA and rip the screens out in late July. Similar "rebranding" work is being carried out at Neasden and at other Pathfinders up and down the country, including Wales and Scotland. The strikers were balloted in accordance with the Anti -TU laws and won.

Management put forward a derisory "offer", which you can find on Indy's website, and so they're out on strike. Story and press releases can be found on the PCS website (and see links below and on our HOME(ISH) page).
A further daft offer - mainly consisting of one screened area per cluster of offices - was put to the NEC on 19th October and rejected by 18 votes to 13. See link below.
General Secretary elect Mark Serwotka has now been put in charge of negotiations, which have currently shuddered to a halt, with management removing their "offer" from the table and throwing a monumental sulk. Over the weekend Mark managed to talk Leigh Lewis into reopening negotiations, which have started again and are ongoing,albeit on a hit and miss basis.
The press has generally been positive in its reporting, nice bit on the Makerfield side of the dispute in the Daily Mirror 5th November, BBC camera outside Balham - interviewed Mark & strikers - also on 5th for 10 o/clock news on 6th.
The notable exception of Ultra Blairite Polly Toynbee of the Grauniad who published a poisonous, completely unresearched article at the behest of her political masters under her name. Such idleness and laxity is to be deplored among journos, who ought at least to check that whoever provided them with the "story" got at least some of their "facts" correct. PCS are taking the matter up with the Guardian, and there may be a complaint to the Press Complaints Commission.
NEC DECISION on 5th December-

National action to commence with 2 days strike on 12 & 13 December.
Selective action: those who would not be required to work in unsafe offices to return to work on 14 December.
The selective action currently being taken will be suspended, not terminated (legal advice has been taken, and we can suspend).
This means that offices in the Brent area and Streatham office itself (sorry to be parochial, but I can't be arsed to work out how every office in the country is affected) will remain on strike on 85% pay, but strikers from screened offices such as Balham and Wandsworth will return to work.
The NEC was unanimous in recommending this course of action. The joint GEC will meet the week following the national strike to decide on further strike action, should management continue to refuse to negotiate.
We have been assured that the decision means that the action will be fully financially sustainable indefinitely. Although the views of our (selective) strikers was to remain on strike until 3rd January (we lost this argument 33-9 on the NEC), we were fully aware that selective action alone would not bring an acceptable resolution to the dispute, and that national action was the only way to win. We kick started the action and it's time for phase 2 to start.
Now we've got the GECs, NEC and NDC 100% on side, let's see Alistair Darling say we're split on it.

- NATIONAL BALLOT RESULT 4th December-
| | |
| --- | --- |
| Ballot papers issued | 62039 |
| Ballot papers returned | 31464 |
| Ballot papers spoiled | 00035 |
| In favour | 16770 |
| Against | 14659 |
We should not be concerned about the apparent closeness of the vote: we have proved time and again throughout the dispute that when it comes to taking action many of those who either did not vote in previous ballots, or voted against, will abide by the democratic decision. The GEC met on 4th December following a Pathfinder reps meeting, and will inform the NEC tomorrow (Weds 5th - see above) of the preferred way to progress the strike. For the last 3 weeks management has again stuck its collective head in the sand and refused to negotiate. It will now have to negotiate with a gun of its own making pointing at its sandpit. It's also very revealing that Alistair Darling is refusing to share any media platform with Mark Serwotka.
STRIKE ACTION 12/13 December - 40,000 out.
Don't believe everything you read in newspapers. The recent article in the Mirror (stating that talks had broken down and we would be taking further strike action on 29 & 30th January followed by 5 days in February) was full of inaccuracies unsurprisingly, but at least showed the Government the dispute had not been forgotten over the holidays. If nothing else it was a very good bit of planting by someone, presumably within the SFO's.
The talks before Christmas were adjourned and are to re-start on Monday 7th. The joint GEC's then meet on Thursday 10th and a decision will be made about further action.
STRIKE ACTION 28/29 January - 45,000 out
Leigh Lewis continues to be part of the problem rather than the solution: another missive from him arrived on members desks last week gloating that only 25% of his staff had gone missing on 28/29 January. Well, chum, I've got news for you: the staff who took strike action are the people who actually do the face to face work, and the total taking strike action ROSE from 40,000 in December to 45,000 in January. We don't really give a shit if all your HQ staff and the bosses turn up in all their fancy JCP finery - the action IS having an effect - for a start it's being used as an excuse for failing to meet targets in Fraud and elsewhere - particularly CSA who rely on using our interview rooms. Payment security is wide open to abuse - local management just don't care (the cost is irrelevant cos they saved all that money on salaries).
The notorious extra holidays for scabs is proving to be a case of shooting oneself in both feet, in view of the precedent it creates: it now seems likely that staff who weren't balloted in the original Pathfinders will also have to be allotted the extra 10 days. How stupid is management?
And another thing: Leigh Lewis is lying to you. Lying as in not telling the truth. Lying as in distorting the facts. In fact you can tell that he's lying because his lips move.
Let me spell it out: the Pathfinders are NOT providing the full range of services. Anything remotely dodgy is being dealt with at properly screened BA offices. An example: 4 unemployed people who normally sign on at Streatham Pathfinder have had their claims transferred to Wandsworth BA office because they have been designated as potentially violent (PV) by the Department. And the Pathfinders are not safe - Streatham fails even the most basic RAs and Harlesden was recently trashed by a chain wielding maniac in spite of all these highly trained security guards and CCTV.
Oh, and your Wandsworth office this week had a half pound lump of metal once at the screens where it bounced off, twice at the telly, where it also bounced off, and once at a 1/4 inch georgian wired plate glass window in reception, where it sailed straight through, landing in the staff car park a floor below. The piece of metal was from the end of a radiator housing at the public entrance - this had been noted as being loose and in need of repair on the June 2001 health and safety inspection, and again on a recent inspection the week before last. Staff were surprised rather than shocked, this type of incident being common. It came as no surprise to discover that none of the incident had been captured on video.
So, Mr Darling - if you're still reading, it's time to sack your minion who is not doing you or your political party any good at all. Wasn't he responsible for drafting part of the Poll Tax legislation? Does history teach you nothing? Which part of the following don't you understand?
PATHFINDER IS UNSAFE - A SCREENED AREA IS REQUIRED IN EVERY PATHFINDER (plus all the attendant H&S bits and pieces).
PATHFINDER CANNOT AT PRESENT DELIVER.
If you fix the first one, our members will fix the second. To concentrate your mind, we are instigating another round of industrial action short of a strike, and the unsafe Pathfinders remain on strike. The solution is simple, and may prevent your appearance in Court on corporate manslaughter charges when things go pear shaped.
I note that you have taken our advice and have advertised for a Director of Safety at board level. I advise against appointing a puppet to put his/her neck on the block for you. Please try to ensure that the person actually has a background in personnel safety and its implementation, and it won't just be one of Tony's Cronies shoehorned into the position from a previous job as Master of the Queens stools.
We are NOT your "wreckers" - we want to see your policies in place with regard to JCP but it must not be done at the expense of staff safety.
The violent death by stabbing of a member of the public in Slough Benefits office on 15th February underlines the need to retain screens - members of staff were protected in this (sadly) fatal incident. Anyone who can't see the logic is a bloody fool. And highly dangerous.
And now (20th March) Leigh Lewis expects us to swallow the Peterborough Proposals with "clarifications" which he has been somehow unable to provide or even talk about for months. Well, Serwotka, the negotiators, GECs and NECs might buy it, but it falls considerably short of providing a safe working environment and will leave it entirely up to the local safety reps (where they exist) to police management systems. I hope PCS is compiling a list of trained safety reps so that they can be parachuted in to deal with problems, but I'm probably pissing in the wind. Vote NO.
Jobcentre Staff Back Deal To End Dispute Over Safety


Jobcentre and benefit staff today, Thursday 11 April, overwhelmingly voted to accept an agreement that guarantees their safety in the open-plan Jobcentre Plus offices and resolve the largest dispute in the civil service for over 15 years.

The 65,000 staff, members of the Public and Commercial Services Union (PCS), are backing the deal that, among other safeguards, ensures that high risk transactions will continue to be delivered in a screened environment and contains a commitment to undertake a 'without prejudice' review of safety before new offices are built.

Mark Serwotka, PCS General Secretary elect, said:

"PCS members are satisfied that their genuine safety fears have now been taken seriously but it is regrettable that it has taken 300,000 strike days to achieve these safeguards. If Jobcentre Plus management had agreed to constructive negotiations from the outset we could have resolved this dispute months ago.

"PCS will be fully involved in the impending safety review to ensure that staff in Jobcentre Plus are protected from violent assaults. We now have much work to do to make the merger of the Benefits Agency and Employment Service as smooth as possible and deal effectively with any staff concerns."
The vote is believed to be 84% to accept the "offer". Turkeys voting for Xmas. This part of the site will shortly be archived (although still available) and will ghoulishly await the first death as a result of this utter,utter stupidity. I'm disgusted.
THE STREATHAM STRIKER
A PAPER COPY OF THE STREATHAM STRIKER WAS MAILED TO ALL STREATHAM PATHFINDER STRIKERS ON A WEEKLY BASIS DURING THE FIRST PHASE OF THE STRIKE - IT IS CURRENTLY MOTHBALLED. FORMATTING IS SLIGHTLY DIFFERENT ON THE WEB, BUT FEEL FREE TO UTILISE ANYTHING USEFUL.
Streatham Striker No. 1 (w/e 07/09/01)
Streatham Striker No. 2 (w/e 14/09/01)
Streatham Striker No. 3 (w/e 21/09/01)
Streatham Striker No. 4 (w/e 28/09/01)
Streatham Striker No. 5 (w/e 05/10/01)
Streatham Striker No. 6 (w/e 12/10/01)
Streatham Striker No. 7 (w/e 19/10/01)
Streatham Striker No. 8 (w/e 26/10/01)
Streatham Striker No. 9 (w/e 02/11/01)
Streatham Striker No.10 (w/e 09/11/01)
Streatham Striker No.11 (w/e 16/11/01)
Streatham Striker No.12 (w/e 23/11/01)
Streatham Striker No.13 (w/e 30/11/01)
Streatham Striker No.14 (w/e 07/12/01)
Pathfinder related story 01
Pathfinder related story 02
Streatham Striker's Songbook
Pathfinder Proposals 10th Jan
Radio Scotland interview with Alistair Darling 29th Jan
Letter to Serwotka from Darling's office boy 7th Feb
Moderate faction's motion to the NEC 12th Feb
Letter to Serwotka from Leigh Lewis 14th March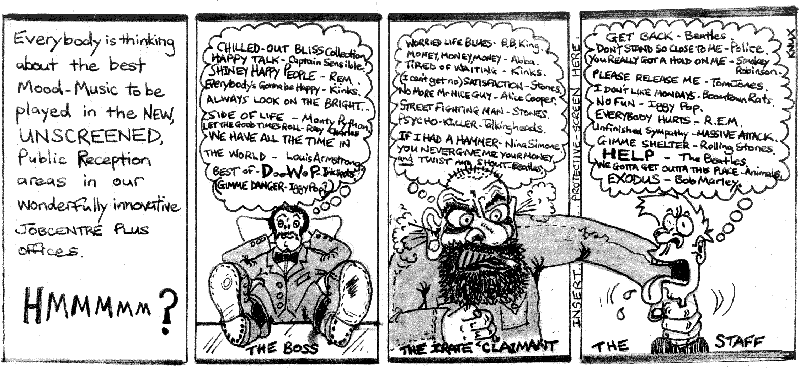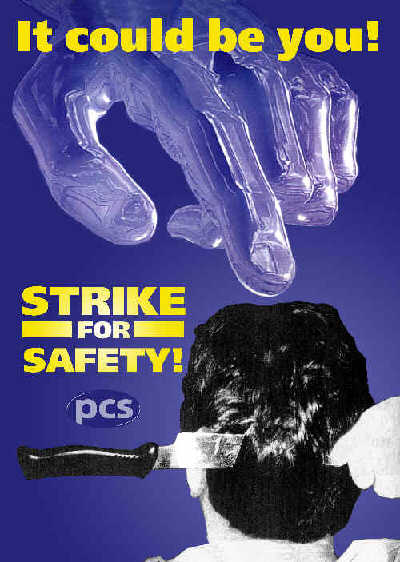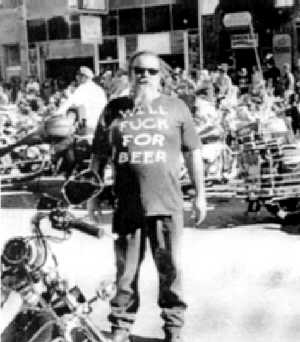 Sir Woy d'Lewis pickets the BA at Balham